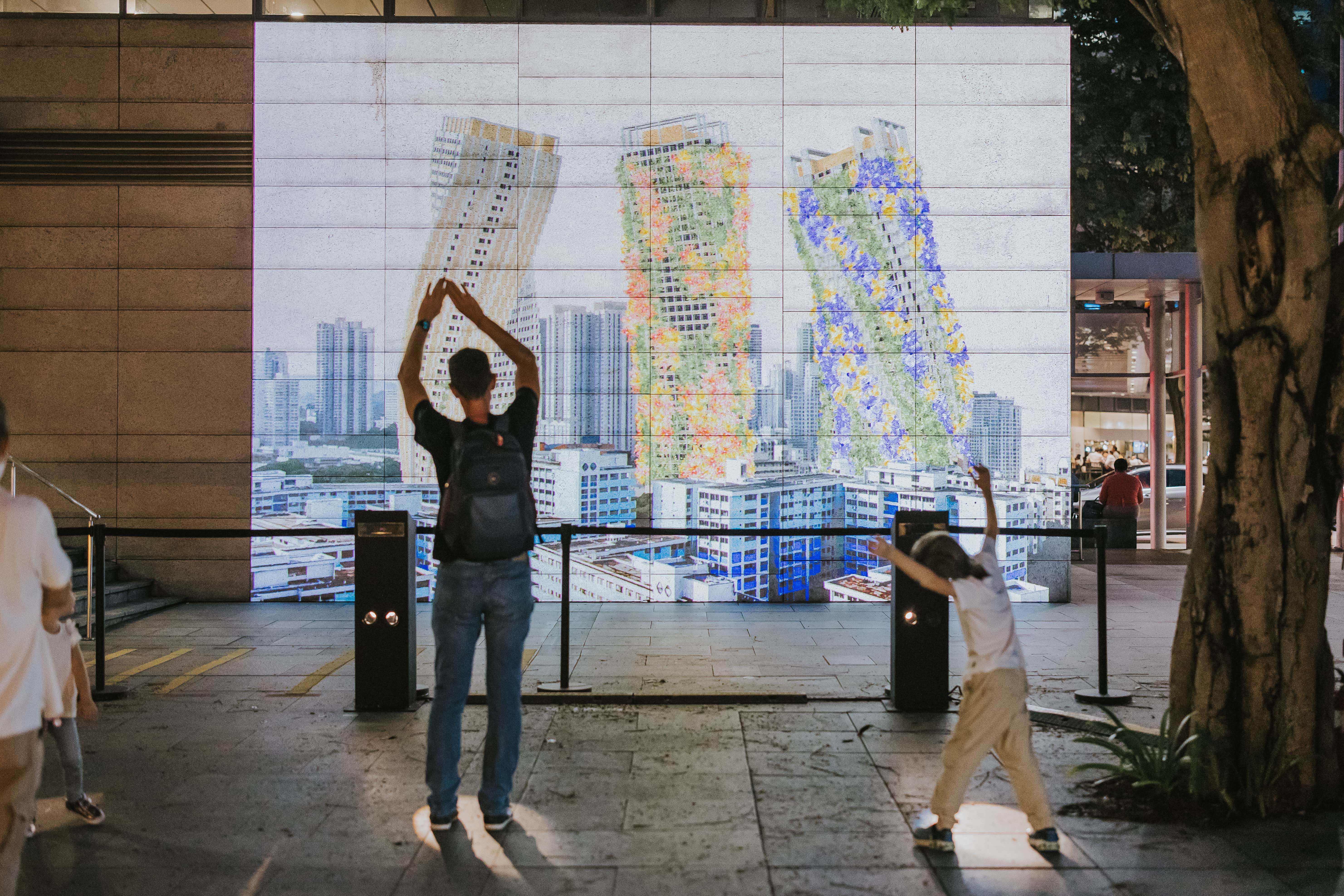 Block Party
Jeremy Lin, Jedy Chen, Dexter Hong
Plug & Play (Singapore)
Location: Entrance of Marina Bay Link Mall

The dynamic relationship between humans and the environment is explored in Block Party, where visitors can participate in collaborative placemaking through the playful medium of dance.

Familiar public housing blocks in Singapore come to life as they react to movement prompts from visitors, taking on personalities of their own. As one bends and twists with the buildings, gardens bloom spontaneously over their facades.

This interactive feature is a reminder of the power we wield to shape our surroundings and make a difference to the world. Through light-hearted interactions, participants are called upon to take responsibility for the environment and a sustainable future.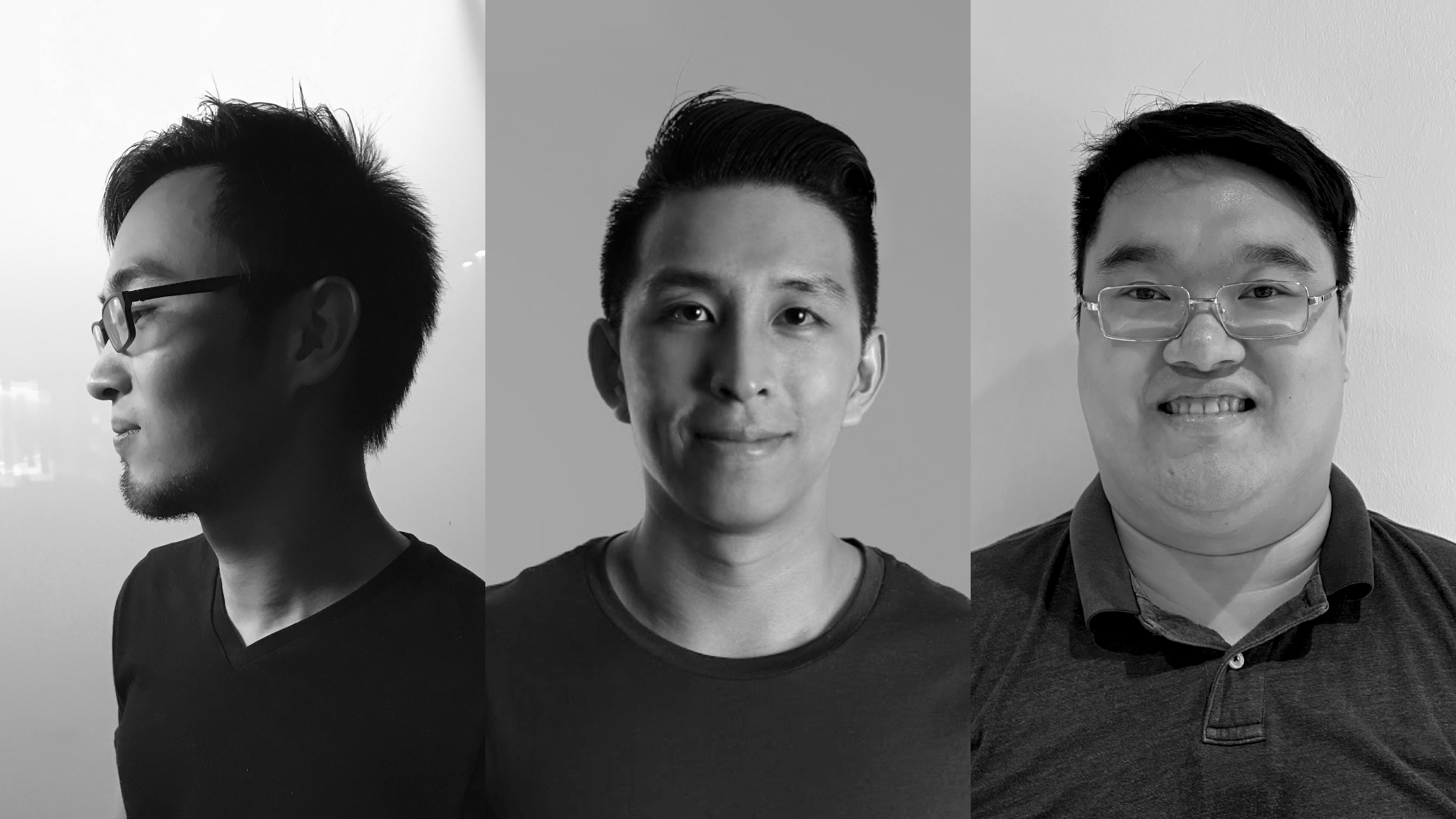 About the Artist
Plug & Play is a multi-disciplinary collective of designers, technologists, engineers and makers working across mediums to create immersive experiences that spark joy in many. 

Having collaborated with the world's most innovative brands over the past decade, the studio turns complex issues into simple interactive solutions that help invent possibilities.

Supported by