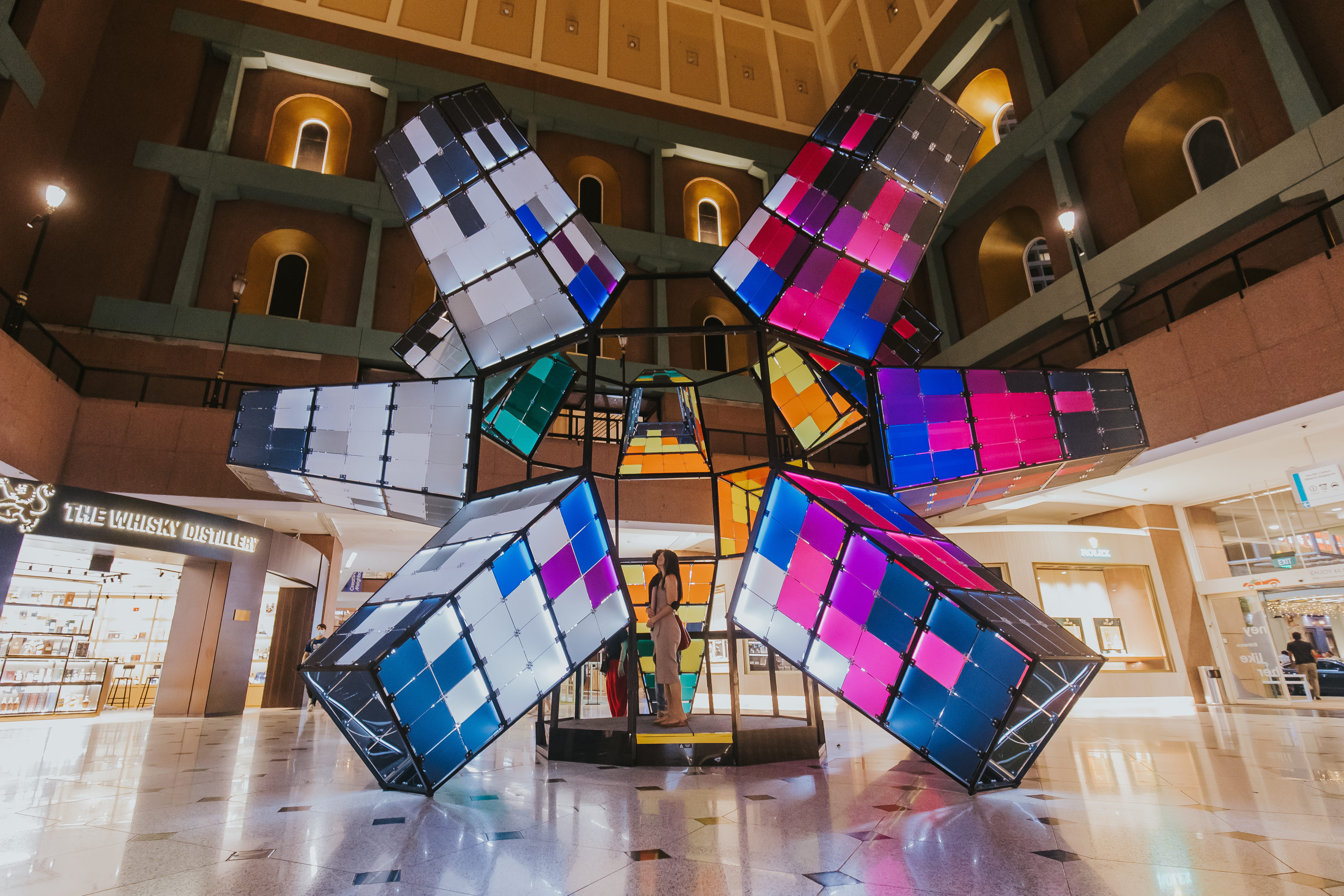 Prism
Jun Ong (Malaysia)
Location: Millenia Walk (The Great Hall)

Prism is an immersive installation that harnesses both natural and artificial light to create an ever-changing interplay of colours and spatial perception. It is inspired by the power of pure forms – when combined with a purposeful use of light, such forms trigger a deeply emotional reaction.

This artwork is made up of numerous truncated pyramids, with each has a dynamic and translucent coloured surface that transforms from a natural light shaft in the day to a glowing beacon of interactive artificial lighting at night. The stereotomy of the artwork and its three-dimensional geometry invite visitors to experience the calming and healing world of chromotherapy.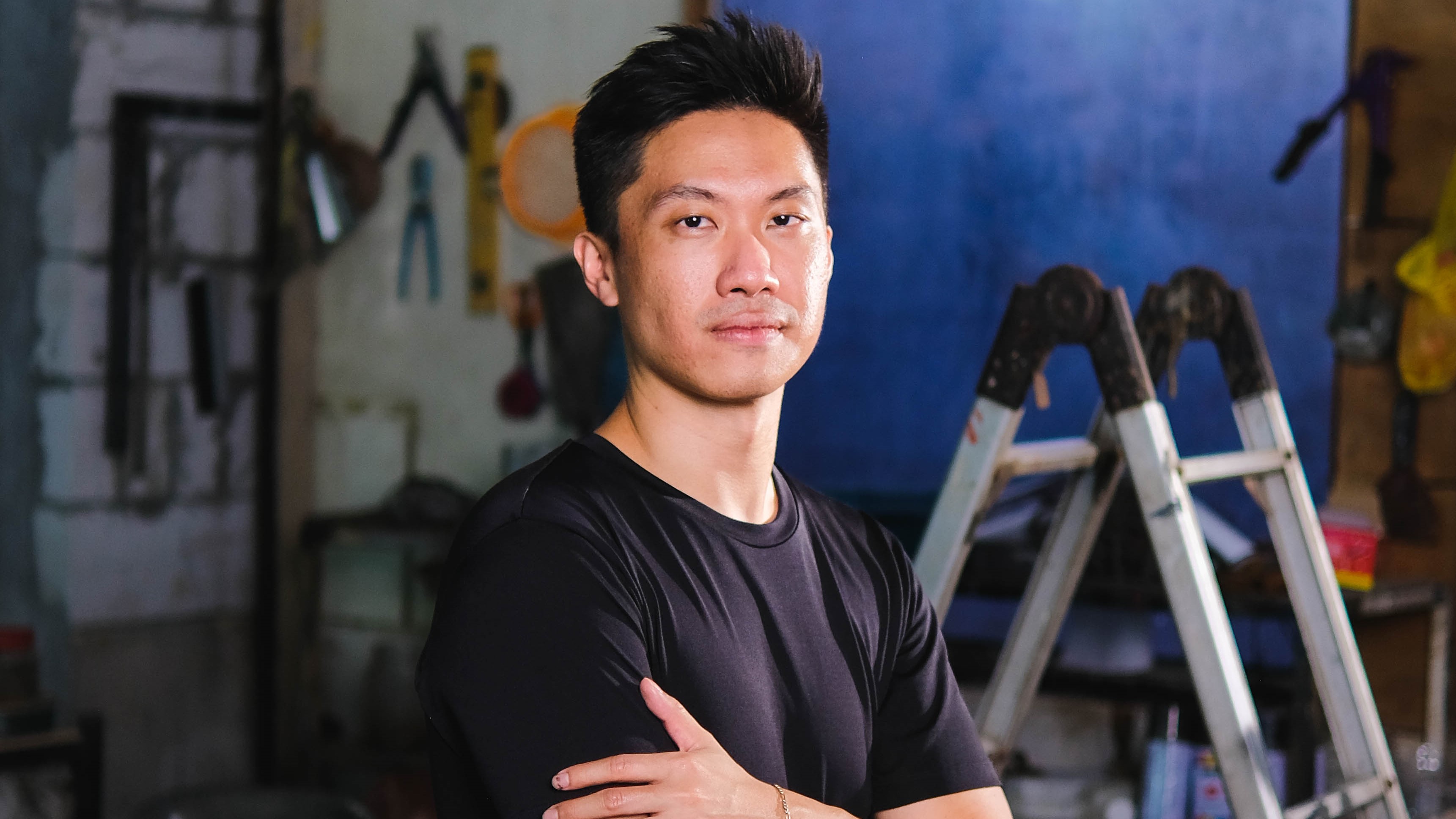 About the Artist
Born in 1988, Jun Ong is a Kuala Lumpur based light artist.

Trained in architecture, his work explores how the manipulation of artificial light could affect the way we experience the built form and its environment. Often collaborating with programmers, quantum physicists, and video and sound artists, his work Star, a five-storey light installation in Penang, was nominated for World's Best in Spatial Art at the Media Architecture Biennale (2016) in Sydney.

In his time as a lecturer in lighting design at Sunway University, Malaysia, he has developed research and design in sensorial deprivation, performative lighting and illuminative psychology with his students.

Presented by