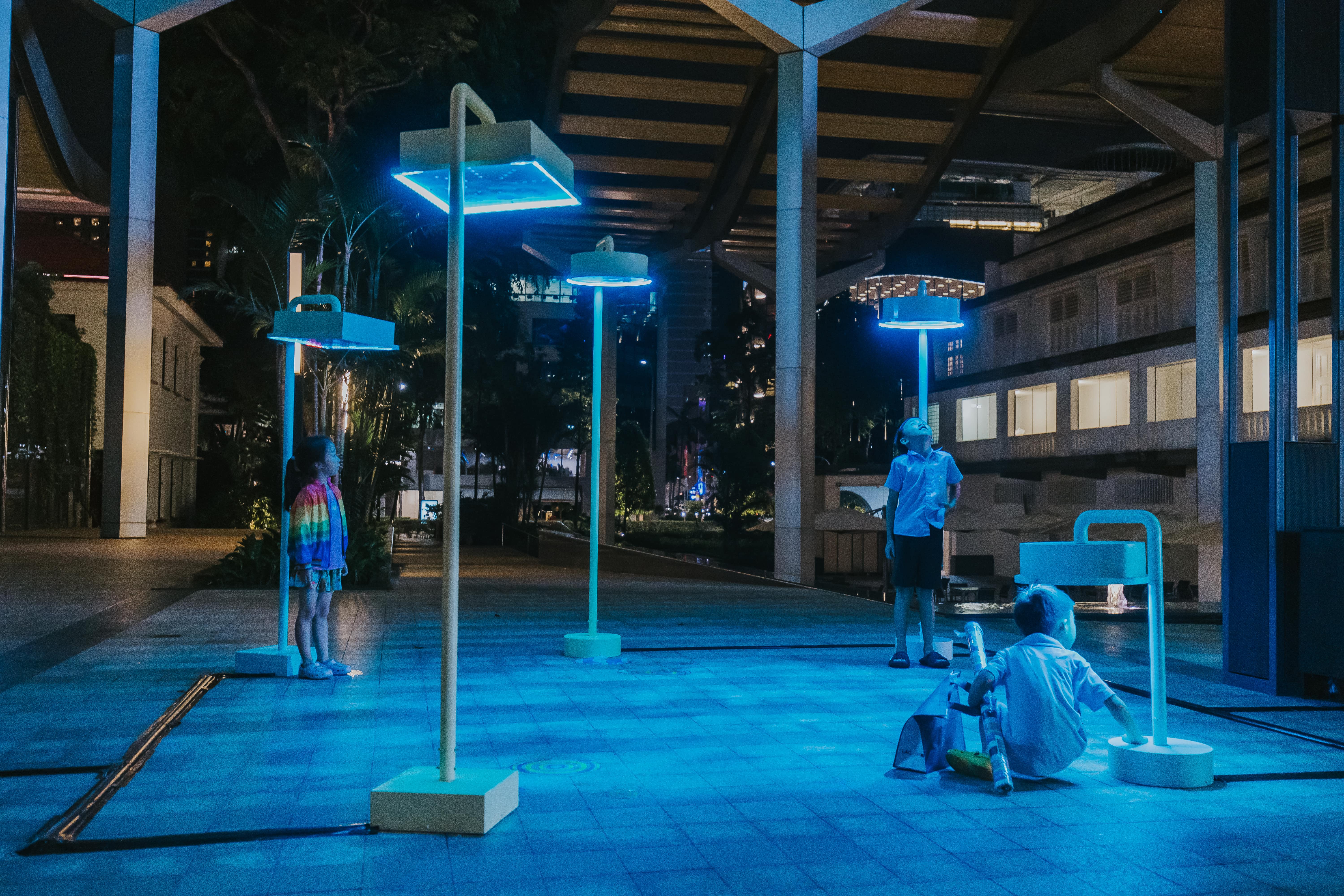 Show III
Chen Jiawen, Lai Ling Ling
Nanyang Academy of Fine Arts (Singapore) and James Cook University (Singapore)
Location: South Beach Main Entrance (next to JW Marriott Singapore South Beach drop-off point)

What does one usually think about in the shower?

Inspired by a belief that showers are perfect settings for self-contemplation, Show III is an invitation to unwind outdoors by soaking in its calming blue light, with the company of a composed soundscape and virtual water droplets.

The act of showering without water serves as a reminder for visitors to reflect their water usage. It also aims to provide an alternative environment where one can be free of worries in the bustle of the city.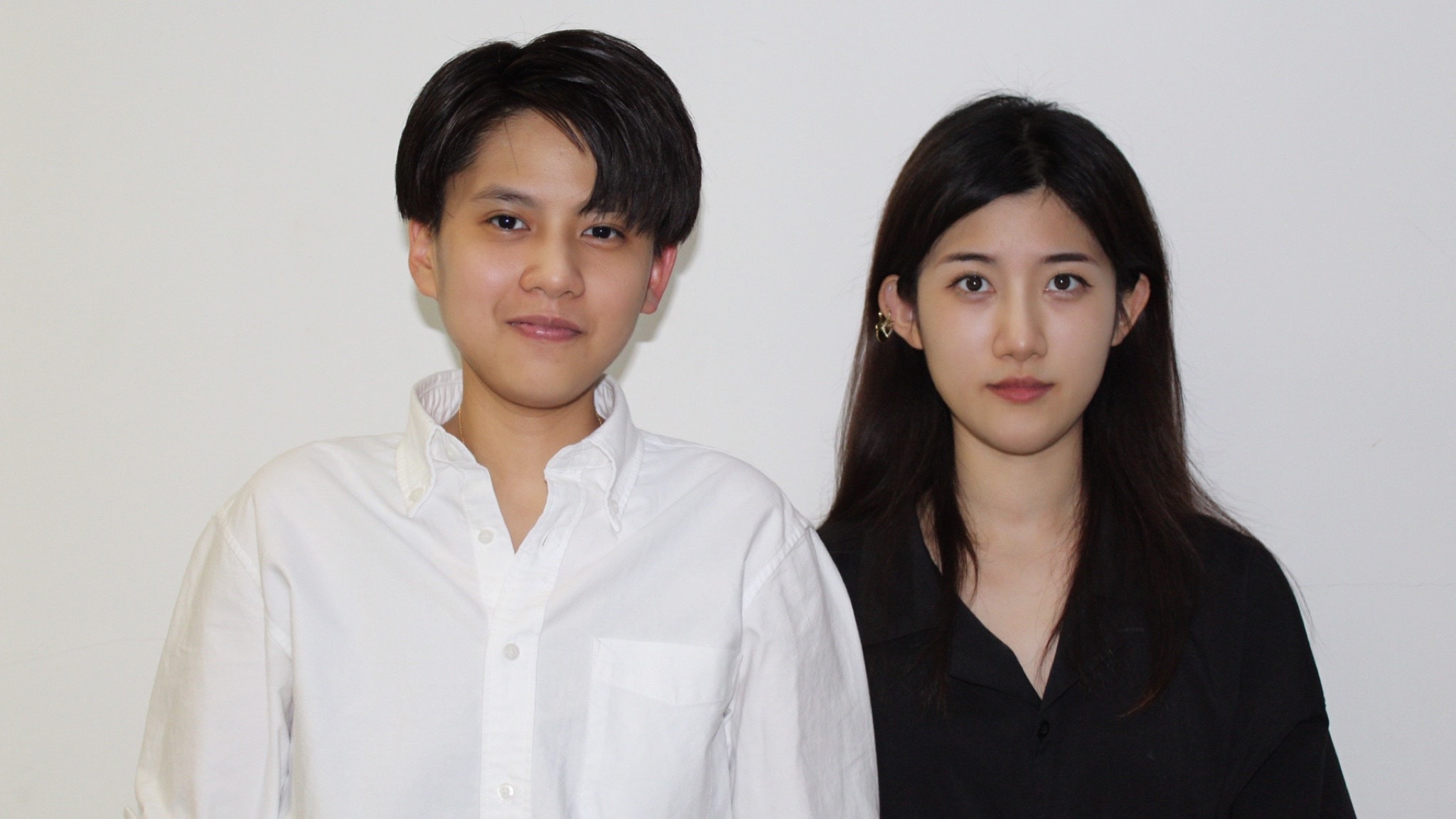 About the Artists
Chen Jiawen is a Furniture and Spatial Design graduate from Nanyang Academy of Fine Arts. Lai Lingling majors in Internet of Things at James Cook University. Together, they aim to inspire a stronger sense of social responsibility and sustainable lifestyle.

Co-presented by